Yoga Pop-Up Store
Okay, so we're pretty much thinking that this Saturday could very well transform our little lives. Just read the stories of our yoga instructors below! There's talk of inner peace, joy, and best ever days. Sign us up. Like, sign us up for every class, for every Dosha reading, for shopping at every cool yoga outpost. We want it. We're ready. We hope you are, too!
Reserve your spot now for your yoga faves! Best value -- all day, unlimited yoga. CLICK HERE!
OUR YOGA INSTRUCTORS
Peter Crowley tells us his teachings are safe, honest and draw on his own personal experiences. Yoga, for him, means the ultimate awakening of a sustaining joy. Sign us up. . His classes focus on the core as the body's central powerhouse and spiritual essence. Peter's sequences celebrate and integrate his yoga influences as well as his love of music and dance to allow for ecstatic movement and deep release. Guided by the breath and using yoga asana to strengthen the body, the power of yoga awakens inner heat, strength, and a high quality of overall health. . Indebted to his mentors Ana Forrest, Lynne Begier, and David Vendetti, he has also studied and practiced with Rolf Gates, Barbara Benaugh, Glenn Cunningham, Chanel Luck, Sadie Nardini, Micheline Berry, Joshua Summers and Caroline Harvey. He has completed Ana Forrest's Foundational and Advanced Teacher Trainings, a 200-hour certification in Ashtanga Vinyasa, as well as trainings in Yin and Micheline Berry's Liquid Asana. Peter teaches at All One Yoga, Back Bay Yoga and Equinox Back Bay.
Charym Body Temple, Spa and Yoga Studio

Maureen Dodd has been teaching Vinyasa yoga, sacred movement and meditation and serving as a spiritual lifestyle guide for the last 15 years. She is a Kripalu certified yoga teacher and ayurvedic bodyworker, an artist and a gifted speaker. Before joining Charym, Maureen was the founder and owner of Sanctuary for Yoga and Health LLC, an innovative yoga and wellness center. Sanctuary offered a diverse schedule of yoga classes, community outreach programs, acupuncture, massage, energy healing, workshops and other healing and spiritual modalities for the evolution of mind, body and spirit. Maureen's signature teaching style has inspired many people to become yoga teachers. Her classes are characterized by high energy, physical challenge, inspirational music, deep relaxation and an abundance of joy, laughter and emotional release.
Maureen will also be offering private Dosha readings every half-hour, starting at 12:30pm.
Cindy Ludlam is a Kundalini Yoga teacher, Radiant Child Yoga Instructor, and a Reiki practitioner and has been practicing many styles (Kundalini, Power, Flow, Bikram, Ashtanga) of yoga for over 12 years. She facilitates yoga/wellness programs, training for teachers, parents, children and young adults that improve academic achievement, physical fitness, emotional and spiritual intelligence and stress management. She has experience in the healing practice of Sat Nam Rasayan® and enjoys bringing the beauty of yoga and good health to all! Cindy is in the process of opening a Kundalini Yoga studio (http://kundalininow.net) in the Boston area, so stay tuned
What does someone who loves kids and yoga do with her life? Teach children's yoga, of course. An instructor at Stil Studio, Katy puts yoga moms and tots instantly at ease. In no time, she'll have a class of all ages singing, dancing, playing games and above all, loving their time spent with Katy.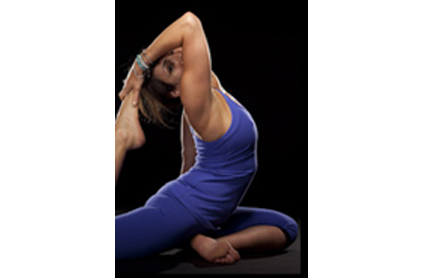 Creating Stil Studio is a dream for Betty. Though she swept the Boston fashion scene by storm a few years ago with her string of Stil Distinctive Clothing boutiques, she now believes her purpose in life is to share her love of yoga. Last year in Dedham's Legacy Place, Betty opened Stil Studio, an one-stop-shopping emporium for all things yoga. Most of life's lessons, Betty believes, can be learned on the mat.

An avid dancer, runner and workout fiend, Meghan tried yoga a few years ago. Frankly, she thought it was for the birds. Her body didn't bend that way, and the classes were just too long. One day, she saw a sign for a heated power yoga studio and for whatever reason, she walked in. In her first class, she laughed, cried and walked away with a sense of peace. Wow to that! Guess what? Meghan became a certified yoga instructor, who says she wakes up every morning so grateful for the beauty that yoga has brought to my life and for my teachers and students that help me grow in each and every class.
Lorraine Shedoudi is a full time yoga instructor and manager for Prana Power Yoga. Lorraine was born and raised in Northern California and has always been fascinated by the mind body connection. Prior to teaching yoga, she earned my master's degree in counseling psychology and worked as a substance abuse counselor in Boston. She used meditation to bring relief to those struggling with addiction. She says that it is very clear to her that mediation and yoga provide amazing paths to deep and lasting wellness. She studied with Ana Forrest, David Swenson, Aadil Palkhivala and Dharma Mittra. For Lorraine, yoga brings together the mind, the body and the spirit in amazing and powerful ways; it continually creates a deep sense of connection, community and contentment in all parts of her life. Yoga, she says, transform lives.
A self-proclaimed "yoga mutt," Ame's style is a hybrid of many different influences; most notably Power, Vinyasa, Forrest and Anusara. She is known for lacing her classes with humor and music as well as instilling the importance of proper alignment and injury protection in her students. Ame considers herself a tour guide on her students' yoga adventures and encourages free-style and expression on and off the mat. She reminds her students to leave criticism behind, appreciate their bodies and find their inner rhythm. In her classes students can expect to laugh, sweat, work and sigh through creative flows, deep core work and long holds. Ame wholeheartedly believes yoga can be an amazing addition to everyone's life and does not need to be achieved or attained, just enjoyed. Among her greatest teachers and muses are David Vendetti, Bryan and Jonny Kest, Sadie Nardini and Seane Corn. She is indebted to these teachers and many more for inspiring her practice and her teaching.
OUR OUTPOSTS
Featuring yoga clothing, jewelry, mats, body oils, candles as well as a raw vegan and beverage bar
CHARYM BODY TEMPLE, SPA AND YOGA STUDIO
The Charym team pride themselves on offering clients with a lifestyle choice through a powerful fusion of healing practices. One of these practices is respecting the Dosha, comprising three vital bioenergies (vata, pitta, kapha) condensed from the five elements. The Doshas are said to be responsible for the physical and emotional tendencies in the mind and body, Charym will be offering a comprehensive collection of Doshic Oils, purported to be nourishing, highly therapeutic and sacred body oils, lovingly created in the Ayurvedic tradition of ancient India. The rich, dark and seductive oils are the result of a slow fire and boil of selected medicinal leaves, bark, and berries — cooked together for weeks in brass vessels under the expert eye of an Ayurvedic Master Doctor. Charym Oils consist of a magical blend of botanical wonders, carefully chosen aromatic herbs, natural resins and the knowledge of modern science. A true, pure food to nourish and nurture the largest organ of your body, your skin.
What's hot and getting hotter every minute of every day? lululemon athletica yoga clothing. You literally cannot walk into gym or yoga studio without seeing their cloverleaf sized logo on the lycra-lovin' threads adorned by men, women, and kids. You can expect to see form-flattering tanks and groove pants for yoga and beyond – all with the gorgeous colors and designs for which lululemon athletica is known.
Plank yoga mats founder and creative director Doreen Hing lives by the "3F Formula": Fashion, Food and Fitness. When yoga became the "it" workout five years ago, Hing gave it a try. While she appreciated the physical and mental benefits, she was intimidated by the seriousness and what she tags the "crunchy-granola" persona of the yoga community. She wanted to prove that yoga can be fun, intelligent, and achievable for real people with busy lifestyles. Hing was also bored with her default blue mat, and saw "a sea of open canvasses" and an opportunity to develop 'art on a yoga mat'" and thus, Plank was born.

Taylor and Phillipe Wells, the masterminds behind Prana Power Yoga opened The Prana Café a year ago to help you create the best life ever. Eating the amazing, high vibration food, the couple says, practicing Prana Power Yoga on a regular basis, and thinking positive thoughts ("Your thoughts create your reality and your world!") are the keys to living the best life ever. The Prana Café staff selects the finest Organic ingredients to create all of their Raw Vegan offerings, and supports local farmers, sustainable agriculture, and environmentally friendly products. The cafe also offers a few non-Raw selections for our transitioning friends. Their food is prepared with "love and with the intention of you enjoying its incredible flavor and vitality as well as the amazing way you feel when and after you eat it."
Taylor and Phillipe Wells put it this way: "We keep it simple. There's enough drama and politics out there in the world, so we keep it out of our four studios." They opened Prana Power Yoga six years ago so clients would have a place to practice nurturing, heated yoga in a clean environment - on all levels. "You don't need to be flexible or thin or have the right clothes. You don't need to know ancient Sanskrit or burn incense in your home. All you need to do is show up and do your best with breath. You will transform your body and your mind and your whole life with this practice, just as we did. You are reading this now, so you're on the right path, and your transformation can begin right now." Prana Power Yoga will be featuring their signature line of apparel and outerwear.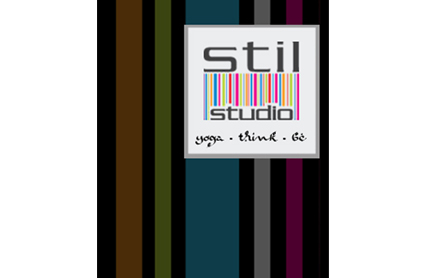 Betty Riaz and Kevan Gale opened Stil Studio last year to promote well-being and goodness in all. It may sound trite, but if you read any of the backgrounds of our yoga instructors (including Betty), you'll quickly see that yoga has transformed many of these folks' lives. Stil Studio will showcase an array of gorgeous yoga products, thanks to Betty's fashionable eye, including mala bead bracelets, Hadley Pollet tanks and intoxicating candles.
Generously sponsored by PBD Events.
This is a BOLDVERTISEMENT (a sponsored Boldfacers effort)